Number 1 Guide of the good things of Italy by Paolo Massobrio
Il Golosario - Paolo Massobrio
Born in Milan in 1961, he has been working for about 30 years as a journalist on agricultural economics and food and wine. He collaborates with the newspapers La Stampa, Avvenire and various periodicals. He is director of Il Golosario portal and of the Papillon magazine, as well as author of the best seller guide Il Golosario.
Among the other publications published by Comunica: Listening to wine, Now 365 days to live with taste, Beloved! loving each other through food, and Gatti Massobrio, the notebook of Italian restaurants.
He is the director of the series "I Libri del Golosario" for Cairo publisher.
He is the founder and national president of the Papillon Club, he collaborates on radio and TV and he is judge in the transmission La Prova del Cuoco on Rai 1. Among the numerous awards, the Saint Vincent Prize for Journalism, the nomination in the Signing Committee of Expo 2015, the Italia a Tavola prize as Person of the year 2017 in the Opinion Leader category, and the 2017 Multimedia Award of the Academie Internationale de la Gastronomie. He has collaborated in the Magazine of the Italian Pavilion of Expo 2015. Every year in Il Golosario he celebrates with his colleague Marco Gatti the Top Hundred award, dedicated to the 100 best wines of Italy.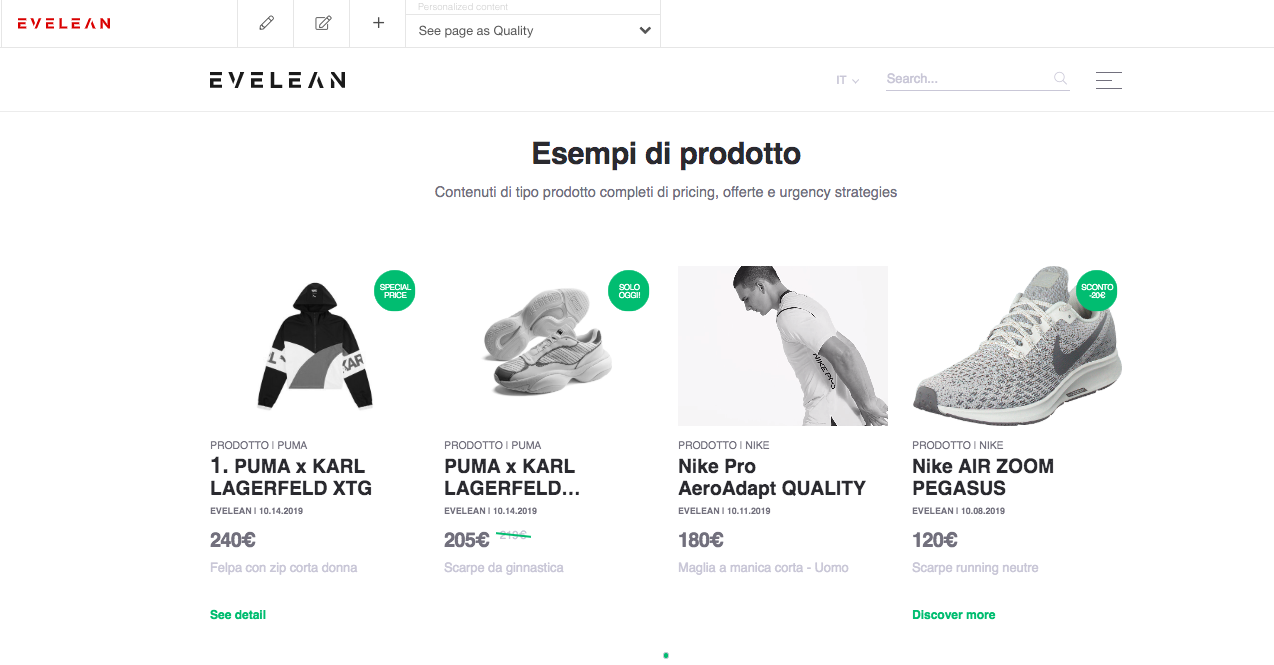 Il Golosario - Marco Gatti
Born in Milan in 1961, married and father of a daughter, he is a journalist, food and wine critic and sommelier, and has been involved in food and wine and agricultural economics since the mid-1980s.
He has edited columns in the newspapers QN - Il Giorno - La Nazione - Il Resto del Carlino and Libero, and writes in the monthly magazines Class and Gentleman. Among the most significant experiences, he was editor of Il Sommelier Italiano, the official magazine of the Italian Sommelier Association, and for six years he was responsible for Lombardy for the Guide to Italian restaurants in L'Espresso.
Today he is coauthor of Gatti Massobrio, the notebook to restaurants in Italy.
See more about Evelean
You want to understand how our customers have been generating more leads, better qualified, using our headless CMS technology ?
You may apply on-line for a free demo session